The Quantum Physics Game
|Hop> is a competitive card game, where players clash to move electrons from their "electrodes" to those of the adversary. By doing this, they will learn crucial cutting-edge concepts in quantum physics in a simple and fun way.
Have fun!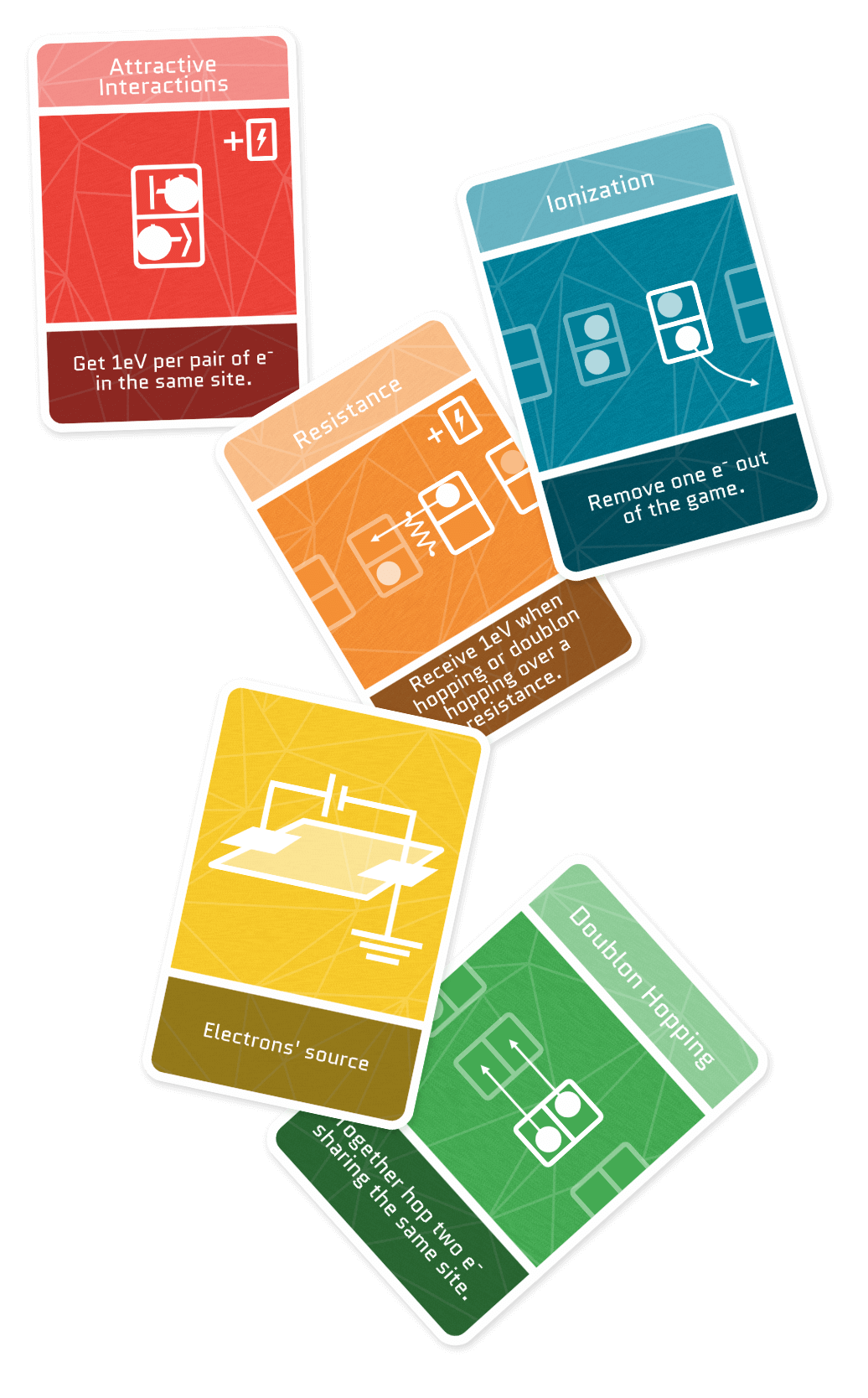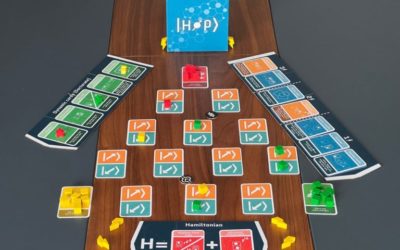 Following his receipt of the Cogito grant, João Ferreira from UNIGE has now successfully brought his innovative project, the quantum physics board game |Hop>, to completion. |Hop> is a clever fusion of quantum mechanics and engaging gameplay, designed to be both a...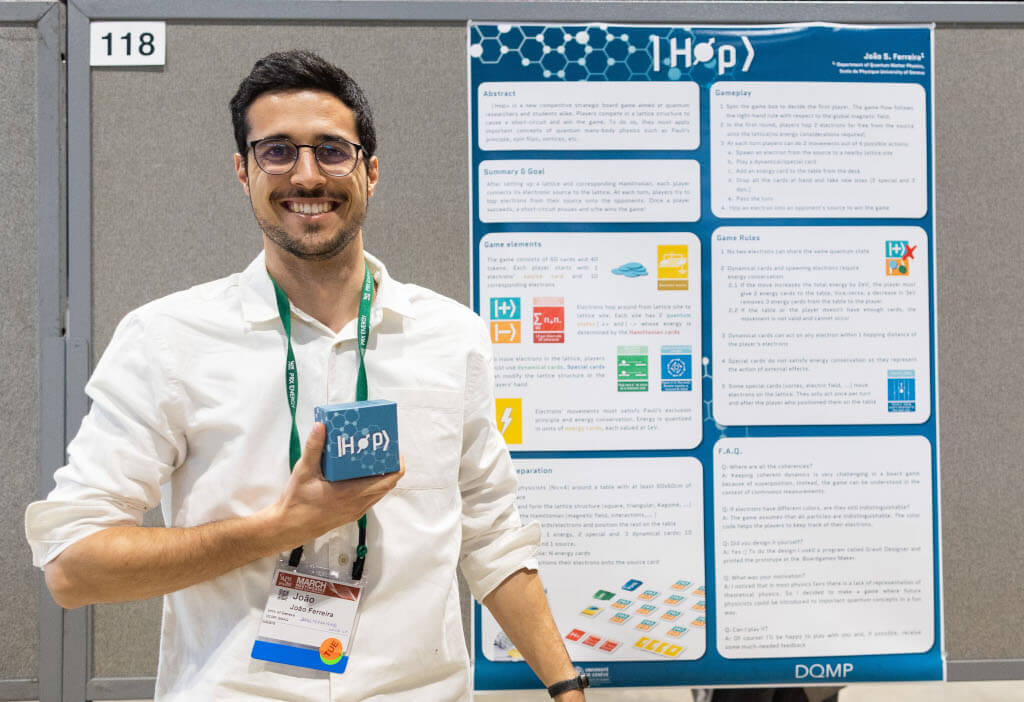 About
Learn more about this project, its objectives, the people behind it, and how it all came about!