The Quantum Physics Game
|Hop> is a competitive card game, where players clash to move electrons from their "electrodes" to those of the adversary. By doing this, they will learn crucial cutting-edge concepts in quantum physics in a simple and fun way.
Have fun!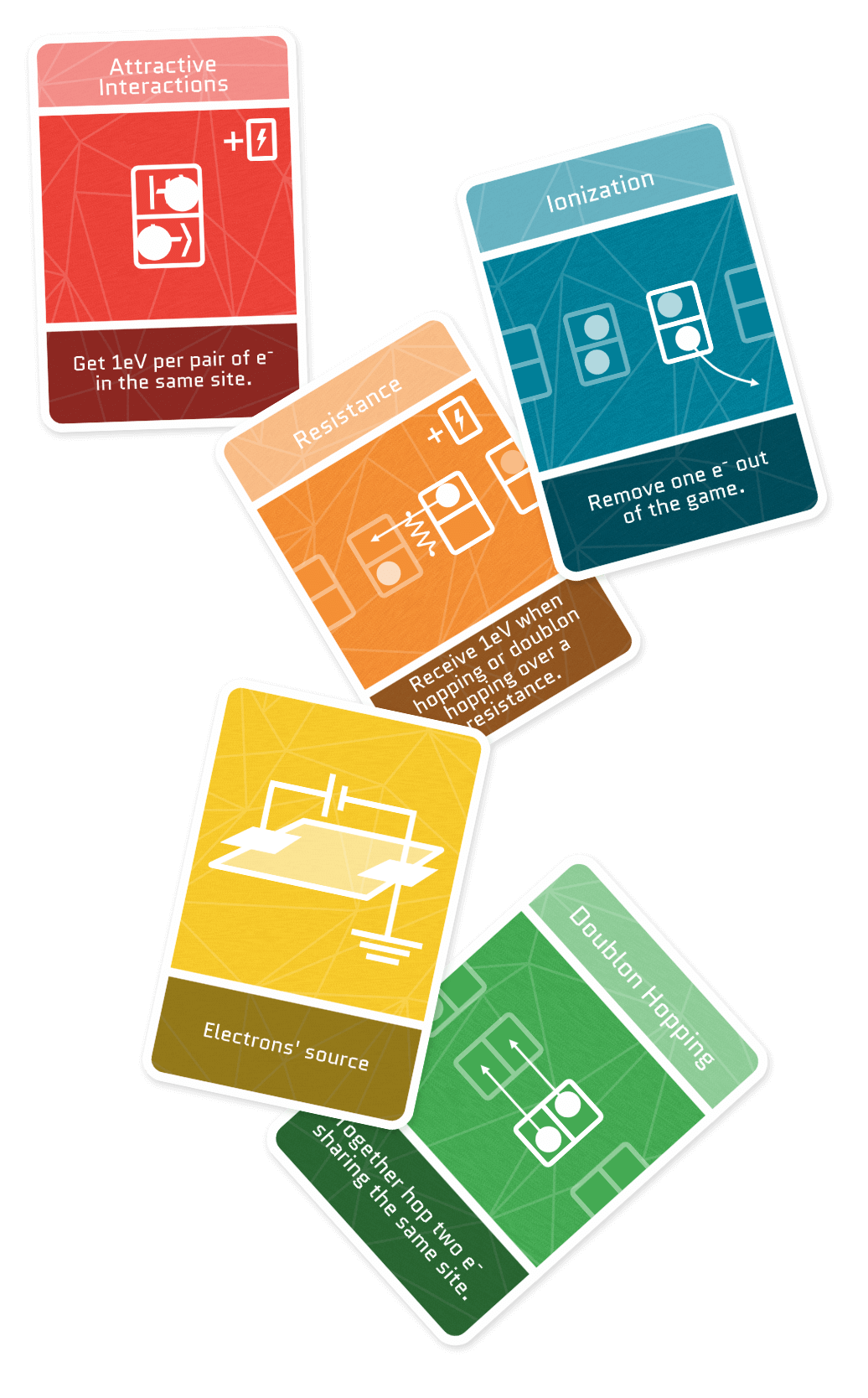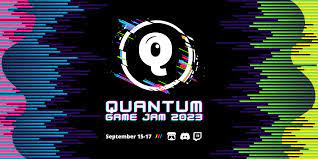 João was invited to give a talk at the Quantum Game Jam 2023 to discuss the creation of the game. You can check it out here!

Les applications de la physique quantique, dans des domaines tels la cryptographie ou les processeurs de calcul des ordinateurs, promettent d'immenses avancées technologiques. Celles-ci affecteront des outils dont nous nous servons quotidiennement, sans que nous...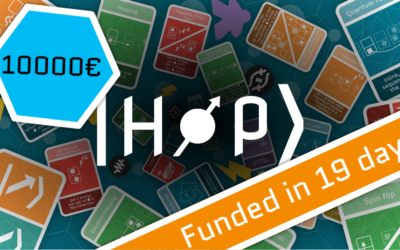 Our crowdfunding campaign has now reached our funding goal of 5K and with the help of the science booster, we are already at 10K and counting. I wish to thank everyone that supported the project, this would not be possible without your help.What now? The campaign...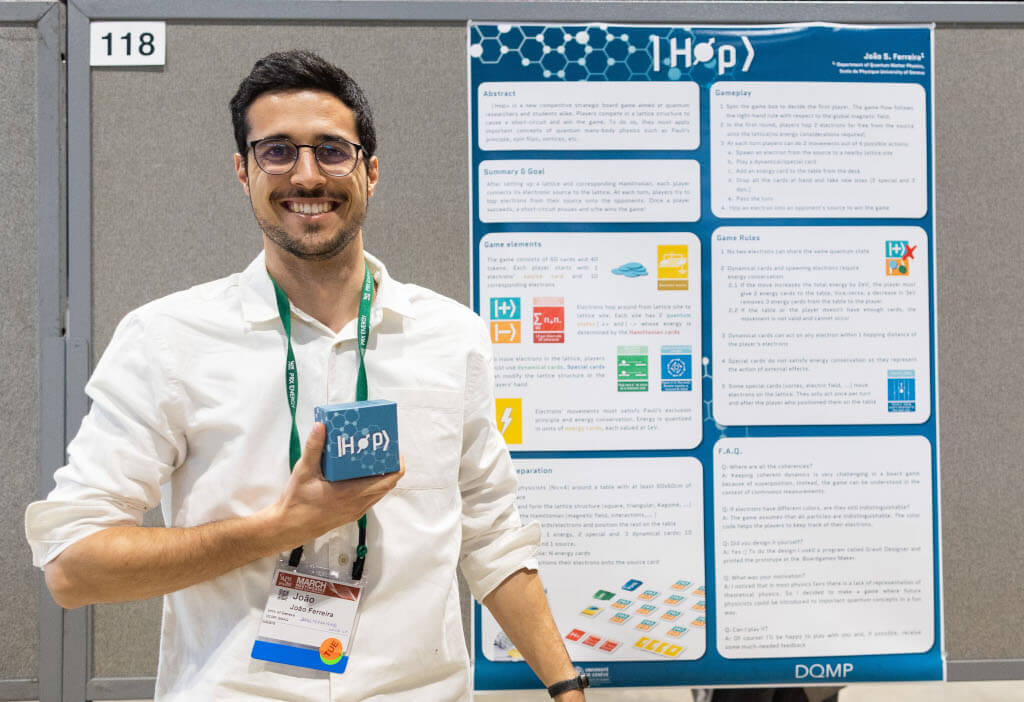 About
Learn more about this project, its objectives, the people behind it, and how it all came about!